Scientific Advisory Board
---
Éva Kovács
"As teachers and heritage professionals, it is our task to frame the digital experiences and embed them in collective learning processes that allow digital natives and digital immigrants to join forces in deradicalization and violence prevention learning environments."

— Wulf Kansteiner
---
Éva Kovács – Deputy Director (Academic Affairs) at the Vienna Wiesenthal Institute for Holocaust Studies and Research Professor at the Centre for Social Sciences/Hungarian Academy of Sciences Centre of Excellence in Budapest.
Prof. Dr., sociologist. Kovács studied sociology and economics at the Corvinus University in Budapest, PhD 1994, Habilitation 2009. Her research fields are the history of the Holocaust in Eastern Europe, research on memory and remembrance, and Jewish identity in Hungary and Slovakia. She has authored five monographs, edited ten volumes, published numerous articles in peer-reviewed journals, co-curated exhibitions in Budapest, Berlin, Bratislava, Krems, Prague, Vienna, and Warsaw. She is the founder of the audio-visual archive "Voices of the Twentieth Century" in Budapest.
https://www.vwi.ac.at/index.php/institut/team
---
Therkel Straede, Ass.Prof.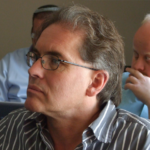 "Survivors have played an invaluable part in conveying knowledge of the Holocaust and other Nazi crimes to the general public and schools. As their epoch is waning, new digital tools must be developed in order to prepare future generations of 'digital natives' to seek reliable, scholarly founded information and counter antisemitism, hate speech and war-mongering fake news. Both for scholarly research into Europe's 1933-45 history and the dissemination of its results through education and commemorative praxis, the mapping, visualization, broad and deep reading by way of advanced digital methods will be needed to meet the challenges of the future. The MEMORISE project promises to contribute innovative ways of addressing some of the darkest moments of the history of mankind – and learn from them. As an historian specialized in studies of Nazism and the Holocaust I'll do my best to secure that the development of technical/methodological tools remains solidly founded in that very special history and its profound ethical and existential challenges."

— Therkel Straede.
Brief CV, OCT. 14, 2022
* Education at the universities of Roskilde and Copenhagen (Denmark; MA Modern History and Social Sciences 1981, Ph.D.-equivalent Contemporary History 1984).
* Since 1995 Prof. of Contemporary History at the University of Southern Denmark at Odense. Earlier positions: 1988-93 University of the Ruhr, Bochum/Germany (including extensive research in Israel: Oral History interviewing of Auschwitz survivors); 1993-95 Danish National Museum, Copenhagen, Canadian Ministry of Justice (War Crimes and Crimes Against Humanity Commission), and University of Roskilde.
* Research stays: 1986 Technical University West Berlin (DAAD); 1993 Dept. of German History, Tel-Aviv University (Israeli State Scholarship); 1998-99 BMW Center for German and European Studies, Georgetown University, Wash. DC (Fulbright); 1999 University of California Los Angeles; 2001-02, 2005-06, 2009 and 2011 Dept. de Letras Germânicas, Universidade Federal da Bahia, Salvador/Brazil; 2002-03 senior research fellow at the Copenhagen Business School. 1993-present: numerous museum and media projects in Denmark, Germany, Poland, the Czech Republic, and the USA.
* Head of the STUTTHOF MARITIME EVACUATIONS PROJECT (Univ. of Southern Denmark, Neuengamme Memorial Museum, Hamburg; sponsor: International Holocaust Remembrance Alliance, 2020-21) and of the University of Southern Denmark GIS-based project THERESIENSTADT: TOPOGRAPHY OF MEMORY (partners: Terezin Memorial Museum, New York City Museum of Jewish Heritage and others, 2018-ongoing)
* Current research projects on The Rescue of Danish Jews, Theresienstadt, The Nazi Concentration Camps, 'Death Marches' 1945, Foreign Forced and Slave Labor in the German War Economy 1939-45, Danish SS-volunteers, and Holocaust historiography, topography, and remembrance.
Books on The Volkswagen Corp. 1933-45 (with Hans Mommsen); The Rescue of the Jews of Denmark, Oct. 1943; The Nazi Concentration Camps; The German Occupational Regime in Belarus; Robert Savosnick: MD and Norwegian Survivor of Auschwitz (Yad Vashem 2021); Julius Paltiel: Norwegian Survivor of Auschwitz and Buchenwald (Yad Vashem 2022).
* May 1, 2001 awarded the honor "Congressional Citation" by the US House of Representatives (Congressman Tom Lantos, Calif.) for outstanding achievements in Holocaust research and education.
https://portal.findresearcher.sdu.dk/da/persons/therkel
University of Southern Denmark, Campusvej 55, DK-5230M Odense,
Home: Andreas Bjorns Gade 25, DK-1428K Copenhagen, Denmark
Phone: +45 65 50 21 03; therkel@hist.sdu.dk
---
Tea Sindbæk Andersen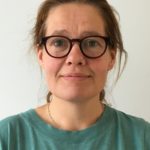 "I am interested in the roles of difficult memory such as the Holocaust in the contemporary world, and in how people on an everyday level interact with such memory. I think the Memrise project is an excellent chance to explore how we can use digital technologies to make these memories easily available in the public sphere and thus allow people to interact with and reflect about our difficult past in ways that are doable and meaningful for different individuals."

— Tea Sindbæk Andersen
Tea Sindbæk Andersen is Associate Professor of East European Studies at the University of Copenhagen. Tea's research focuses on cultural memory, uses of history, identity politics, and popular culture in the Yugoslav area. She is the author of Usable History? Representations of Yugoslavia's difficult past from 1945 to 2002 (Aarhus UP 2012) and, with Barbara Törnquist-Plewa, co-editor of Disputed Memory. Emotions and memory politics in Central, Eastern and South-eastern Europe (De Gruyter 2016) and The Twentieth Century in European Memory: Transcultural Mediation and Reception (Brill 2018). Tea was a member of the MSA executive committee from 2016 to 2021
Together with Jessica Ortner and Fedja Wierød Borčak, Tea is part of the collective research project Mnemonic Migration Transnational Circulation and Reception of Wartime Memories in post-Yugoslav Migrant Literature funded by the Danish Research Council for Independent Research. For more information, see https://engerom.ku.dk/english/research/centres_projects/mnemonic-migration/.
https://tors.ku.dk/ansatte/?pure=da/persons/123721
---
Gerhard Heyer
"MEMORISE addresses the important and up-to-date need to conserve and present to the general public heritage of Nazi crimes in a digital form. By putting an emphasis on social media, the project
will help to make this heritage broadly accessible and encourage reflexion and empathy about the disastrous harm caused by these crimes. The digital processing and linking of historical documents
with multimodal HNP data requires advanced NLP, and I am most happy to support the project on these tasks as a member of its advisory board."

— Professor Gerhard Heyer
Gerhard Heyer is Professor emeritus at the computer science department of Leipzig University and PI
at the Saxonian Academy of Science. He has studied Mathematical Logic and Philosophy at
Cambridge University (with a scholarship by the Britisch Council), and General Linguistics at the
University of the Ruhr, Bochum, where he received his Ph.D. in 1983. After research on AI based
natural language processing at the University of Michigan, Ann Arbor, (funded by the Humboldt
Foundation), he has been working as a systems specialist and manager in the software industry and a
company of his own that was one of the first to develop a translation memory system.
His field of research is focused on automatic semantic processing of natural language text. In
addition to numerous publications on this topic – including the recently published German text-book
"Text Mining: Wissensrohstoff Text" (https://link.springer.com/book/10.1007/978-3-658-35969-0) –
he is also conducting several research projects. Worth mentioning are in particular his contributions
to the research infrastructure for the humanities and social sciences Text+ (https://www.textplus.org/en/home/), the joint work with GESIS on the DFG-funded interactive Leipzig Corpus Miner
(https://ilcm.informatik.uni-leipzig.de/ ), and the application of machine learning for OCR and HTR in
the context of making archived documents accessible for the after-use of former open-cast lignite
mines (https://www.informatik.uni-leipzig.de/bsv/homepage/de/content/smart-regionaldevelopment-infrastructure-sardine).
Prof. Heyer is a member of numerous scientific advisory boards as well as advisor to the executive
board of the Institute for Applied Informatics (InfAI), an adjunct institute of Leipzig University. He has
also served as a member of the scientific advisory council of the GESIS Institute IZ from 1997 until
2006, and was a member of the GESIS Kuratorium from 2006 to 2007.
http://asv.informatik.uni-leipzig.de/en/staff/Gerhard_Heyer
---
Veerle Vanden Daelen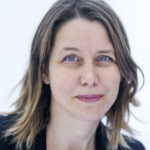 "I am joining the advisory board to learn more about the possibilities and challenges that come with virtualisation at memorial sites, and in museums, archives and research centres on the Holocaust. How can we use the digital world to open our institution to other institutions for knowledge exchange by linking holdings and information? How do we present which type of information (objects, archives (in all their variety, both text-based and audio-visual), and exhibitions and research results based on them) to a broad and to a specialised audience? Which techniques can digital humanities offer that allow us to research, educate and commemorate the Holocaust in different ways and to cooperate between various institutions and projects? And how does this relate to major digital humanity projects, like the European Holocaust Research Infrastructure (EHRI)?"

— PhD Veerle Vanden Daelen
Veerle Vanden Daelen holds a PhD from the University of Antwerp. Her doctoral research focused on the return of Jews and the reconstruction of their life in Antwerp after the Second World War (1944-1960).
She held fellowships at the University of Michigan (Frankel Institute for Advanced Judaic Studies, 2007-2008 Fellowship "Jews and the City") and at the University of Pennsylvania (Herbert D. Katz Center for Advanced Judaic Studies, 2008-2009 Fellowship "Jews, Commerce and Culture").
She is the coordinator of the "Data Identification and Integration" work package for the European Holocaust Research Infrastructure (project EHRI).
She is affiliated with the University of Antwerp, where she has taught "Migration History", "Jewish History" and other classes, and where, together with Karin Hofmeester, she organises the annual "Contact Day Jewish Studies on the Low Countries" at the Institute of Jewish Studies.
Veerle is also a member of the Belgian delegation to the International Holocaust Remembrance Alliance (IHRA).
https://kazernedossin.eu/team-member/dr-veerle-vanden-daelen/
veerle.vandendaelen@kazernedossin.eu