Project Coordinator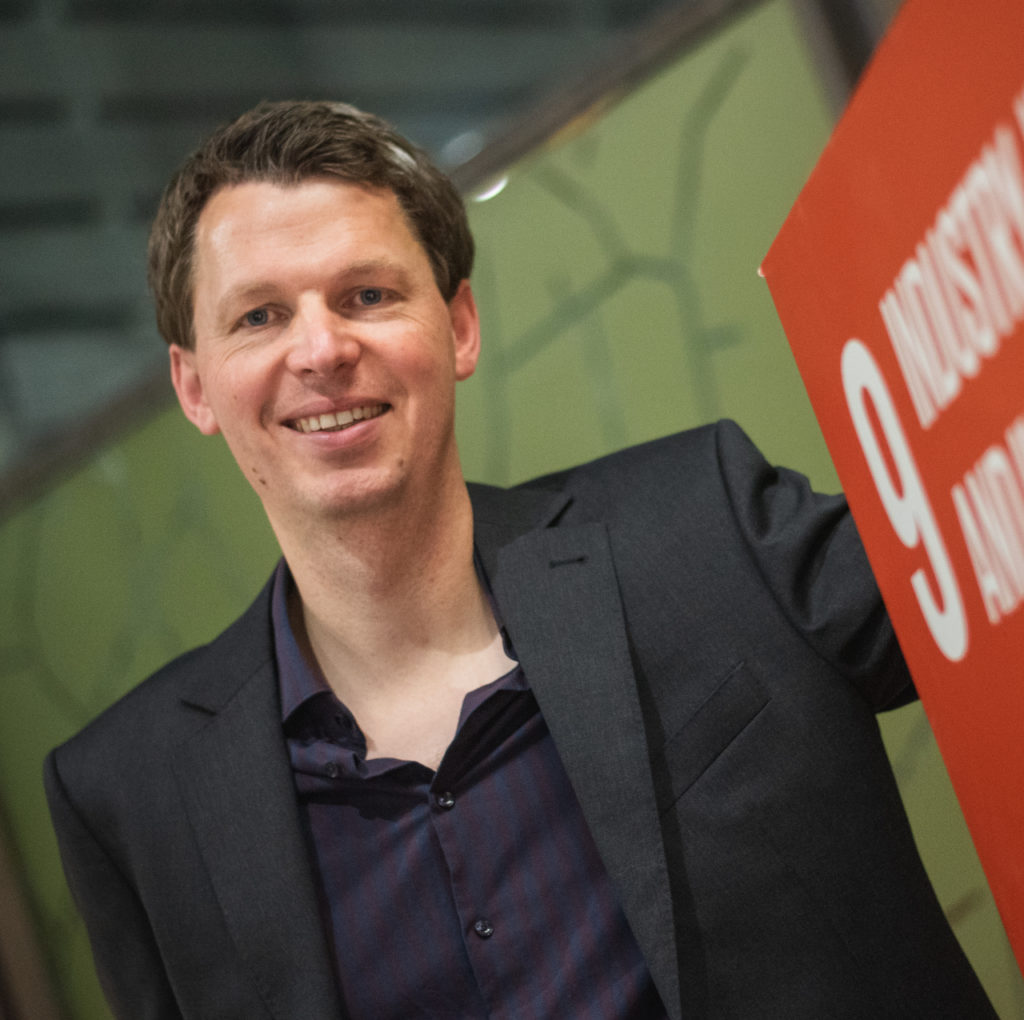 Stefan Jänicke

I am Associate Professor for Data Science at the department of mathematics and computer science at the University of Southern Denmark (SDU). I hold a PhD degree from Leipzig University. My PhD thesis investigates the utility of visualization techniques to support the comparative analysis of digital humanities data.
During the last years, I gained experience in developing information visualization techniques and visual analytics tools within a number of interdisciplinary projects. My research interests relate to information visualization with a focus on text- and geovisualization, on visual analytics and on designing visual interfaces to support research in application domains such as digital humanities and biology.
Lead Researchers
Stephanie Billib
stephanie.billib-at-stiftung-ng.de
Stephanie Billib has handled press and public relations for the Lower Saxony Memorials Foundation since 2009. She is the point of contact for all press inquiries relating to the Bergen-Belsen Memorial and is responsible for the public presentation of the Memorial. Stephanie has a background in history and literature. She has managed the Memorial's "Digital Strategy" project since 2014, and she also represents the Memorial in the project known as "Houses of Darkness. Images of a Contested European Memory (HICE)" in the context of the Creative Europe – Culture program of the EU. In the MEMORISE project, Stephanie leads the work package on dissemination, exploitation, and communication.
Tom Divon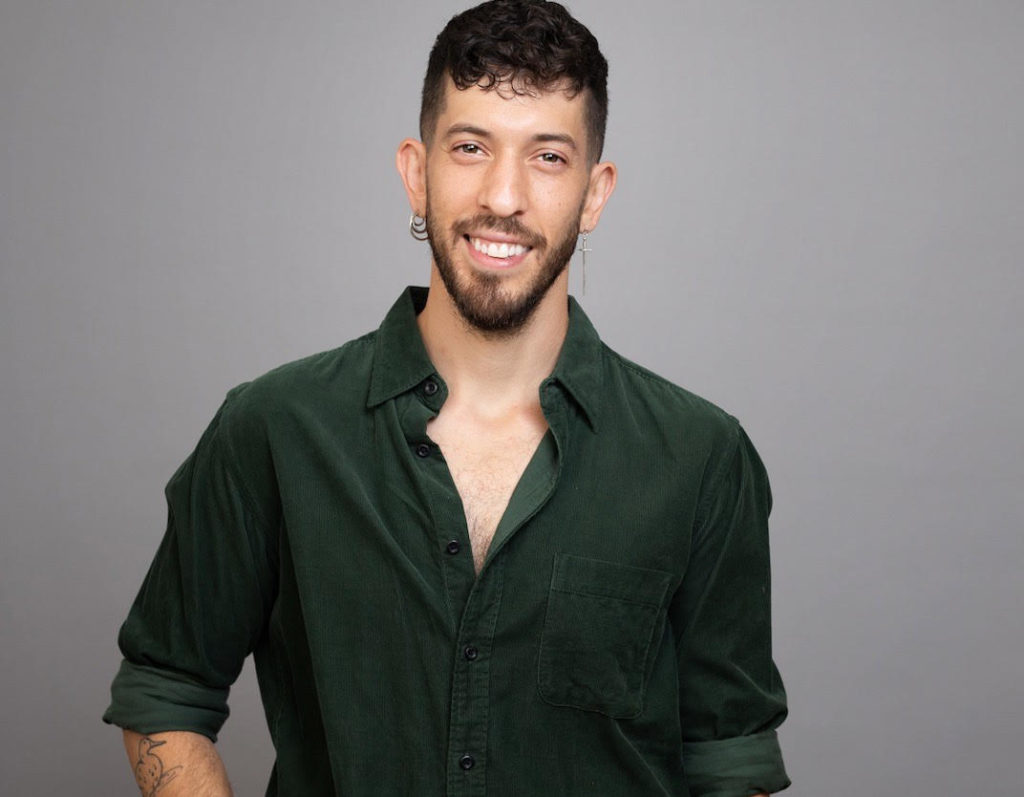 Tom Divon is a Ph.D. student in the department of Communication at the Hebrew University of Jerusalem. Divon's research focuses on social media, education, and mixed methods (semi-structured interviews and group discussions). He explores TikTok's social-political playful cultures in three key areas: (1) users' engagements with the Holocaust and history-related commemoration and education, (2) users' performative combat in antisemitism and religion-based community building, and (3) users' affective activism manifested with the use of Palestinian and Israeli TikTokers in memetic practices for playful content creation in times of conflict.
My passion for the project is the evaluation process in which we conduct user trials to evaluate the usability of the virtual environments, the search infrastructure, and the suitability of individualized experiences. Also, in developing a social media concept to integrate general public user feedback and evaluate the effectiveness of the social media concept towards making Heritage related to Nazi Persecution contents better accessible to young generations.
Tobias Ebbrecht-Hartmann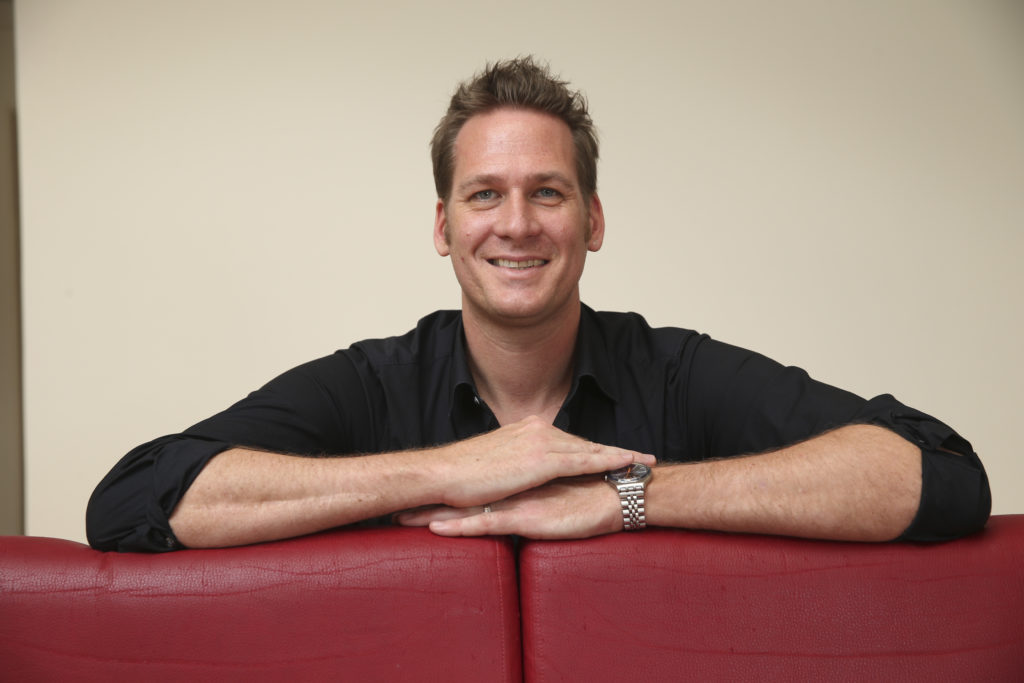 tobias.ebbrecht-hartmann-at-mail.huji.ac.il
Tobias Ebbrecht-Hartmann, born in 1975, is a Senior Lecturer for Visual Culture, Film, and German Studies at the Department of Communication and Journalism and the DAAD Center for German Studies at the Hebrew University of Jerusalem. He is also the incumbent of the Cardinal Franz König Chair in Austrian Studies. He holds his Ph.D. from the Free University of Berlin and was a research and teaching assistant at the Academy for Film and Television (HFF) in Potsdam (2005–2010) and a Research Assistant and Post-doctoral Fellow at the Interdisciplinary PhD-Program "Media of History – History of Media" at the Universities of Weimar, Erfurt, and Jena (2010–2012). In 2012/13 he was Research Fellow at the International Institute for Holocaust Research Yad Vashem. 2013–2014 he served at the Film University Babelsberg as Senior Researcher in the DFG-Research Project "Regional Film Culture". He has published three books, co-edited four volumes, and published several articles on cinematic and digital memory of the Holocaust in international journals and edited volumes. He was a consortium member of the Horizon 2020 innovation action "Visual History of the Holocaust: Rethinking Curation in the Digital Age" (2019-2023) and is Co-PI of the research project "(Con)sequential Images – An archaeology of iconic film footage from the Nazi era" (2021-2028) funded by the German Research Foundation.
Within MEMORISE Tobias Ebbrecht-Hartmann and his team coordinate the Work Package Evaluation, do research on different forms of digital Holocaust memory, and develop educational, social media, and ethical guidelines.
Chris Hall – Chris Hall Design
Chris is an Exhibition Designer with a background in Industrial design, working in Museum exhibition development teams since 1991 in the UK, and Australia and now as a freelance designer in Denmark.
Areas of interest include collaborating with curators, educators, and collection managers in exhibition development, interactive exhibit design, 3D modeling for virtual environments, and the design of visitor experiences. Chris brings knowledge of visitor behavior, and design for public spaces and has extensive practical experience in detailed design, production, and installation processes.
Within Memorise, Chris contributes to WP4, WP6, and WP7, and primarily in WP8 leading tasks 8.5, 8.6, and 8.7 with the design, production, installation, and evaluation of a physical exhibit prototype.
Karin Hofmeisterova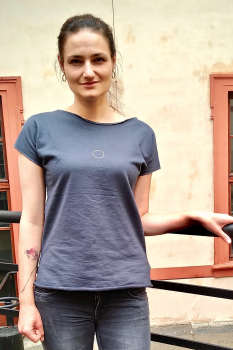 hofmeisterova-at-ufal.mff.cuni.cz
Karin Hofmeisterová is a post-doctoral researcher, lecturer in Holocaust Studies, and coordinator of the Malach Centre for Visual History at Charles University. She specializes in religious institutions in Southeast Europe and their engagement in memory politics. Her research focuses mainly on the memory production of World War II and the Holocaust.
Within MEMORISE, she acts as one of the representatives of the Malach Center for Visual History. She will work primarily on the qualitative curation of processed data.
Kasra Seirafi
Kasra Seirafi is founder and CEO of Fluxguide. He works on digital innovations for culture, tourism, smart cities, and e-learning. He provides 20+ year of experience in the areas industry and research.
His professional experience includes international projects in Europe, the US, Middle America, the Middle East, and China. He has been leading several international projects and innovation activities with clients like e.g. the Kennedy Space Center (USA), British Telecom, Daimler, Porsche, Deutsches Technikmuseum, Virtuality Center (Saudi Arabia), Austrian Museum of Applied Arts (Vienna) or Gold Museum (Costa Rica).
Kasra Seirafi received his PhD in Philosophy from the University of Vienna with research visits at Stanford University (USA). His academic experience covers years of research & lecturing on international universities. He participated in research projects in the areas of E-Learning, Knowledge Management, Creative Industries, Knowledge Management (Systems), and Museum Education.

Richard Khulusi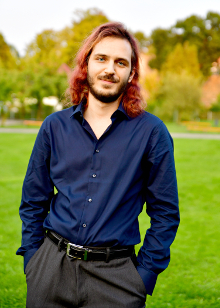 Richard Khulusi is a Ph.D. student in computer science at the University of Leipzig. In recent years, he has been conducting research at the interface of computer science and traditional humanities, investigating how computer scientists can support humanities researchers in their daily work in a non-intrusive and user-centered way. In addition to his work with the Musical Instrument Museum at the University of Leipzig, he also worked on the visualization of diaries of former concentration camp prisoners in Bergen-Belsen.
Bas Kortholt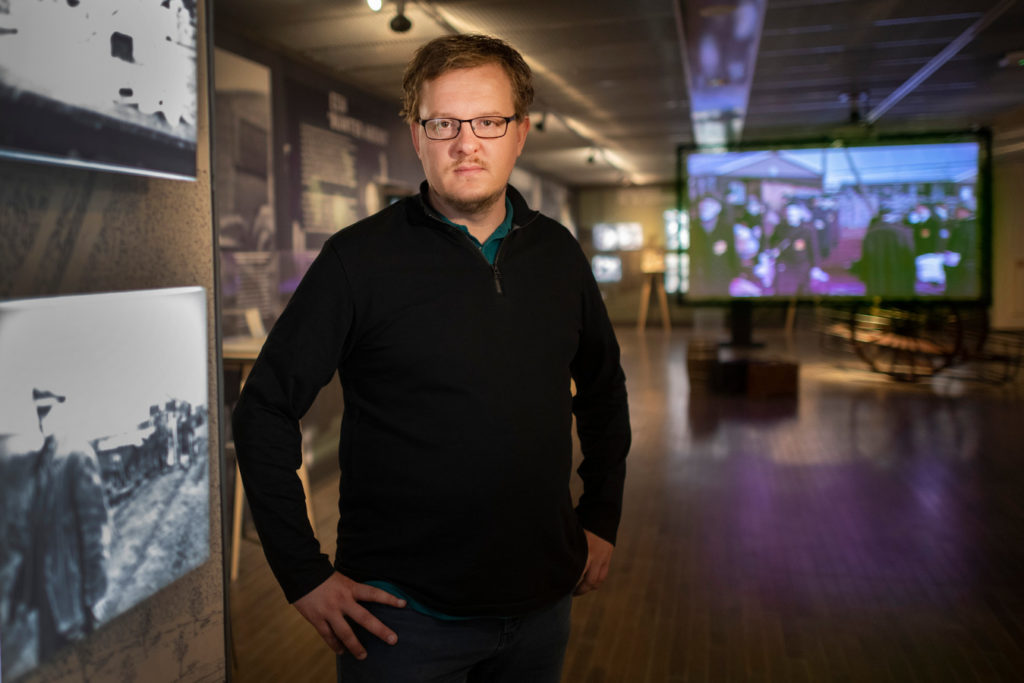 bas.kortholt-at-kampwesterbork.nl
Bas Kortholt (1982) studied history at the University of Groningen (RUG). Kortholt has put together several large temporary exhibitions at the Memorial Centre Camp Westerbork – where he has been working since 2006 – amongst others the exhibition The Memory of Camp Westerbork, winner of the EU Heritage Grant Award in 2022. Kortholt has also been initiator and representative, on behalf of the Memorial Centre, in multiple international collaborative projects, amongst others the EU Creative Europe project Houses of Darkness (2020 – 2023), focusing on contested European memories, and the European scientific interdisciplinary research EU Horizon consortium iC-ACCESS (2015 -2019). As of November 2020, Kortholt is one of the Dutch experts in the International Holocaust Remembrance Alliance (IHRA).
Within MEMORISE Kortholt acts as the representative of the Memorial Centre Camp Westerbork.
Victor Mireles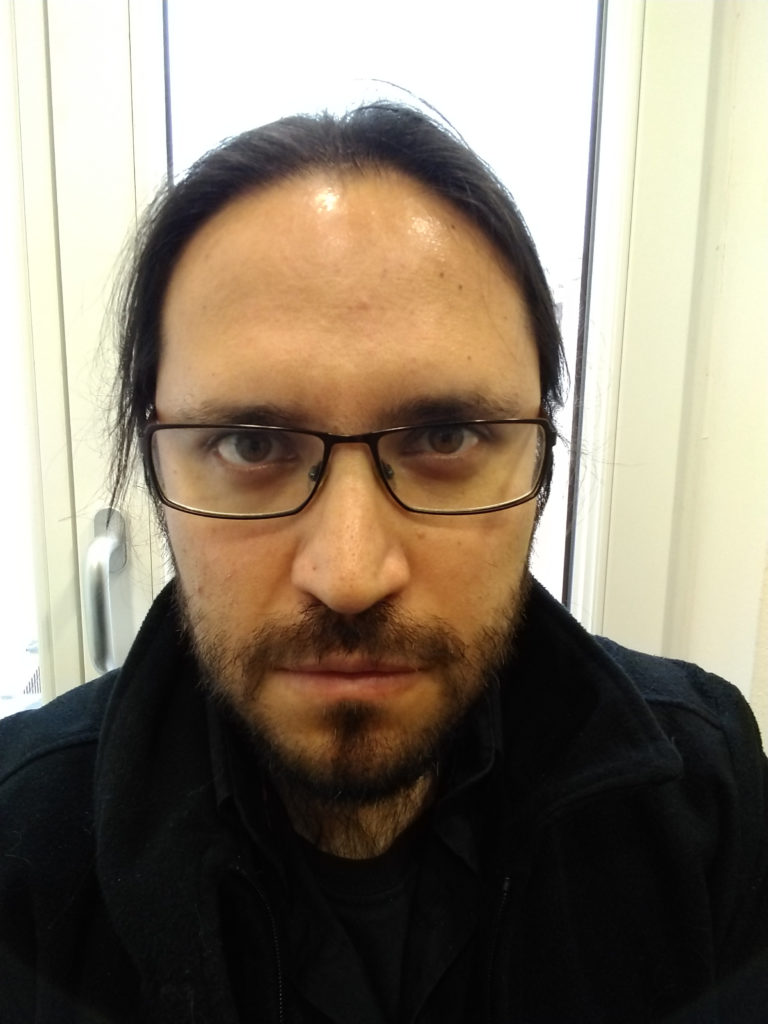 victor.mireles-at-semantic-web.com
I am a researcher at Semantic Web Company, in the fields of natural language processing, semantic web, and metadata management. I hold a Ph.D. from Freie Universität Berlin, where I researched computational biology and an MSc in Computer Science from UNAM.
SWC leads WP2 and 4 tasks in this WP. Content-wise we focus on data modeling and management and processing natural language.
Artem Revenko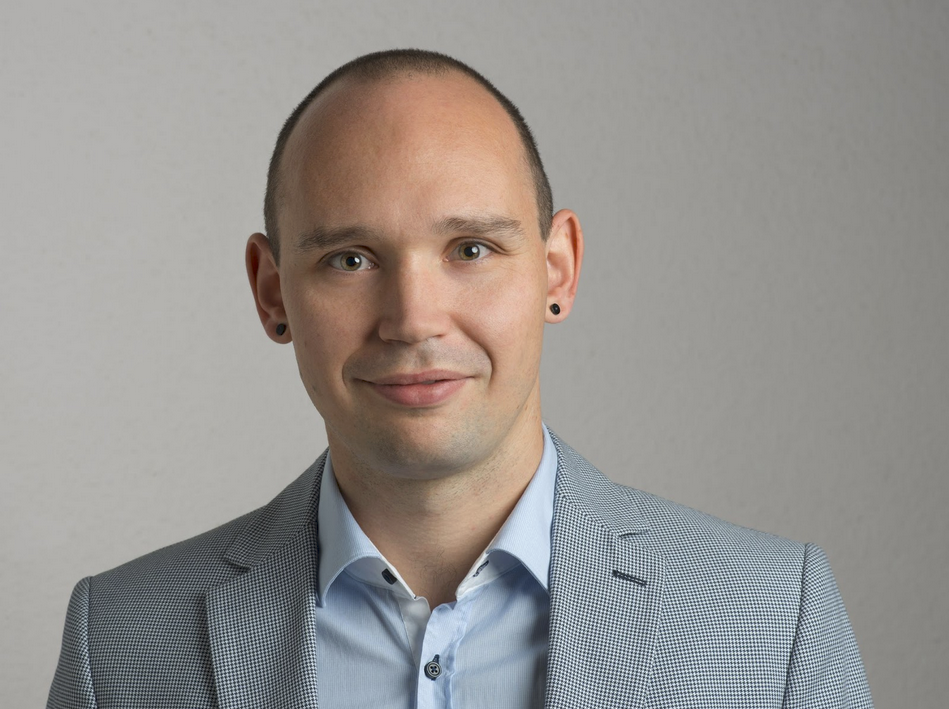 artem.revenko-at-semantic-web.com
I am working as Director of research at Semantic Web Company. Previously I obtained a Ph.D. from TU Dresden and TU Vienna in the domain of computational logic.
I am working in the intersection of Semantic Web and Machine Learning. I am interested in applications and methods that use formalized knowledge (for example, Wikidata) to enhance NLP and, vice versa, use Machine Learning to extract and expand knowledge bases.
SWC leads WP2 and 4 tasks in this WP. Content-wise we focus on data modeling and management as well as processing natural language.
Linnéa Richter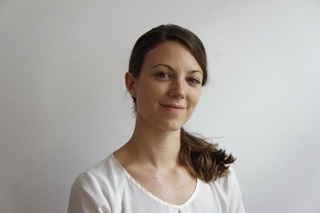 I studied International Development (University of Vienna) and Digital Media and Society (Uppsala University, Sweden) with a focus on digital transformations in museums. I hold a professional background in education workshops and project management. In the last few years, I managed different projects in the cultural sector on gamified education and mediation of collections.
Project Manager for MEMORISE
Frank Uiterwaal
I am an information analyst for the Collections & Services Department at NIOD Institute for War, Holocaust, and Genocide Studies (NIOD). In this role, I am in charge of the processes, digital infrastructure, and services that are needed to sustainably preserve and provide access to NIOD's collections. I am also active as a work package leader for the European Holocaust Research Infrastructure (EHRI) in the EHRI-PP project. Within the topics of Finance, Governance, and Sustainability, I contribute to the transformation of the EHRI project into a permanent large-scale scientific infrastructure. Furthermore, I am actively involved in the work packages Impact, Innovation & Sustainability, and Connecting Micro-Archival Communities and Standards in the neighboring project EHRI-3.
In the MEMORISE project, I represent NIOD, primarily in WP3 on data integration
Victor-Jan Vos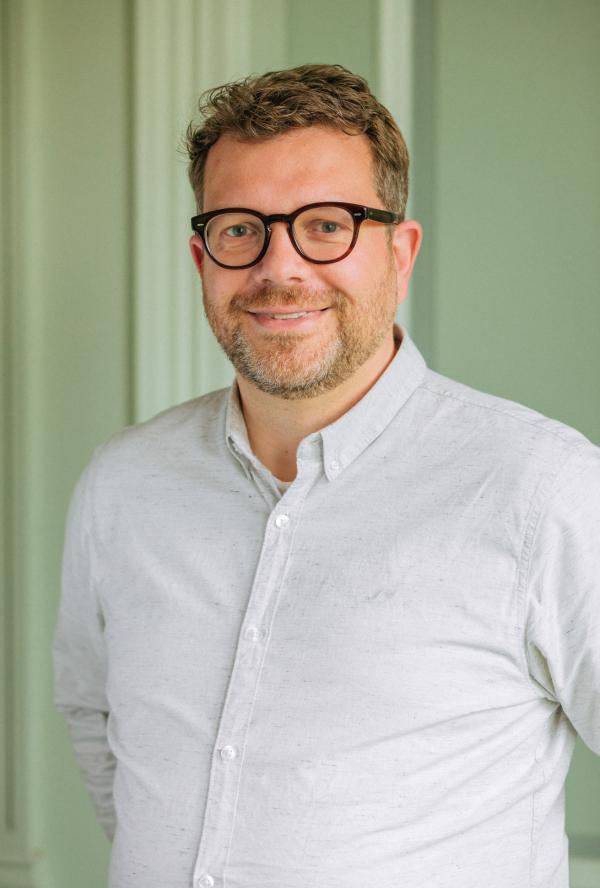 Victor-Jan Vos is head of Collections and Services at the NIOD Institute for War, Holocaust, and Genocide studies in Amsterdam, an institute of the Royal Netherlands Academy of Arts and Sciences. He is responsible for all collection upkeep, development, and access, both online and in the NIOD's reading room. Victor-Jan studied Media Studies in Amsterdam.
Martin Kaltenböck
martin.kaltenboeck@semantic-web.com
Martin Kaltenböck (M) studied communication science, psychology, and marketing at the University of Vienna. He is co-founder and managing partner of the Semantic Web Company and as CFO responsible for financial, legal, and organizational issues. Furthermore, he leads and works in several national and international research, industry, and government projects – mainly in the areas of project management, requirements engineering, and communication & community activities.
He is a tutor and publishes in the fields of semantic data-, information & knowledge management, Linked (Open) Data as well as Open (Government) Data and Knowledge Graphs. He is a lecturer at national and international conferences and business events on the mentioned topics.
Martin is Certified Management Consultant since 2006, a Member of the Advisory Council of the Open Knowledge (Foundation, UK), and an invited expert of the governmental Cooperation OGD Austria. He is working as an invited expert of W3C and is a member of the Steering Board of the European Data Forum (EDF/EBDVF) that he chaired in Athens in 2014. Furthermore, Martin is a Member of the permanent advisory board of the SEMANTiCS (https://www.semantics.cc) conference series.
Project Management
Lisa Eckford-Soper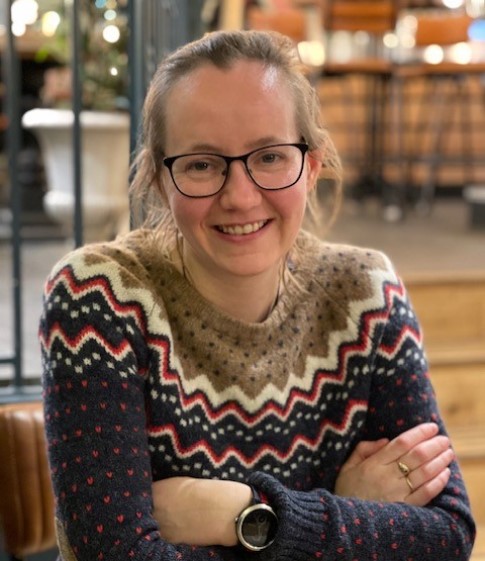 Project Manager for MEMORISE
(+45)60130347